Substitution Policy
Fresh Flowers: At Shanka Flowers we are committed to delivering your important emotional sentiments on time and as fresh and beautiful as possible. Because of the nature, seasonality, and regional availability of flowers it is sometimes necessary to make substitutions of equal or greater value. We will make every effort to maintain the "look and feel" of the arrangement by considering the overall shape, size, style, and color combinations. In single-variety arrangements the variety will take precedence over color. For instance, if an order is for yellow daisies, they will substitute another color of daisies, not another yellow flower. White roses and cream roses may be substituted for each other as well as peach roses and pink roses. Purple and pink orchids may need to be substituted for white orchids and vice versa.
Balloons: Some hospitals do not allow latex balloons with an arrangement. Mylar balloons may need to be substituted for latex balloons on some orders.
Gift Baskets: Substitutions within a basket may be made with items of greater or equal value if necessary to guarantee freshness and timely delivery.
Substitutions for Special Occasions: Due to the importance of delivering orders for special occasions, such as birthdays and anniversaries, on specific days, we may make a substitution of equal or greater value to ensure timely delivery, if the flowers you requested are not available, and we are not able to contact you via the phone number(s) or email address you provided us.
Pricing
Prices shown below product images do not include our shipping fees. Many products are available in Regular, Deluxe, and Premium sizes that you can upgrade to.
Pricing for Holidays
Some items increase in price around major holidays. If the price increases for the holiday you will notice the change when you choose a date that is near a major flower holiday. If the price does not go up then the item does not increase in price for the holidays. Prices normally only increase from Feb 3rd until a few days after Valentine's Day.
Currency
All Prices Are Listed in USD($) Dollars on Shanka Flowers. So regardless of where you are located or where you are sending your gift, you will only be billed in U.S. Dollars. Additionally, in the chance that you are issued any sort of refund, you will only be refunded in U.S. dollars. We are not responsible for exchange rate fluctuation.
SHANKA FLOWERS
Founded in 2020, Shanka Flowers was created with love and passion. What started off as a hobby has grown into a business dedicated to spreading love and happiness. At Shanka Flowers we use our creativity and artistic skills to design flawless arrangements. Our wide range of arrangements are carefully handcrafted to fulfill every customer's flower dreams. From birthdays, anniversaries, to weddings, Shanka Flowers is there to help celebrate every occasion. Our arrangements are customizable to meet your desired gift. From our hands to your heart, we want to make sure our flowers put a smile on everyone's face. Shanka Flowers is committed to making your floral experience a lovely one, which is why we offer same day delivery at your convenience. We proudly serve Miami Dade County and Broward. Shanka Flowers is here to deliver your loved ones beautiful arrangements that celebrate the most special moments.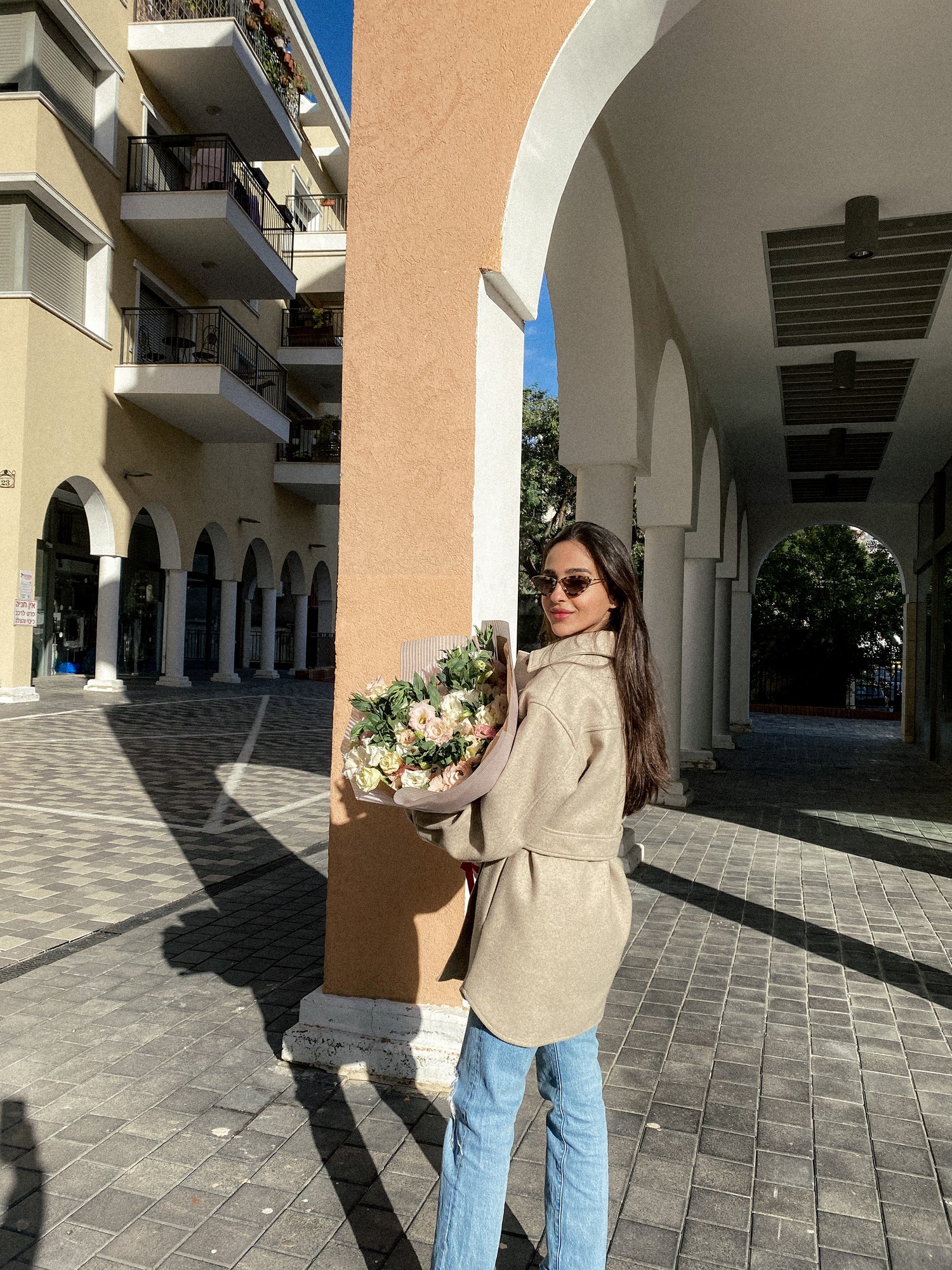 SHANI
Shani moved to Miami at the age of 20 by herself as part of the journey to follow her dreams. From a young age she loved design and aesthetics. Her perfectionism is the reason why she pays attention to precision and the smallest details in everything she touches. At the age of 18, she studied in Israel at the Shenkar college of Engineering, design and art - event management and design. She also studied flower design in particular. Out of her love and passion for flowers, Shani founded SHANKA FLOWERS. She believes that flowers connect between people and are an amazing way to express feelings that are sometimes even difficult to express in words.